We want our money back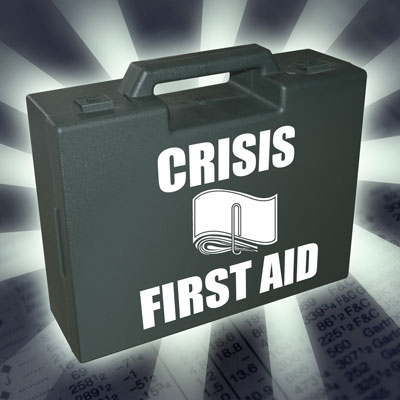 Every day at 20h
An run through artistic tools for intervention in the context of the crisis. In order to understand and to use.
*Interested members of the public will be able to attend the working sessions to be held on July 4 at Conservas (carrer Sant Pau, 58) and on July 5 at Can Masdeu. Sessions will run from 11am to 6pm.
Day 1 "Trust, control and fear"

Prelude: Javier Toret, crisis: spectres and

passions

.

Tools:
• Derivart, art, finance and technology. Financial landscapes, spread players, bubble-o-metre and all the gadgets you need to understand the Derivart.

• Interruptions, an office that will

improve your work absenteeism

. Missing work has never been so easy.
•

Robin Bank

.
• They Rule, an interactive project that reveals the networks of

power

that connect the big players in US corporations

• Nathalie Jeremijenko, offers an indicator that links share prices to levels of social unease

Day 2 "A crisis foretold"

Prelude: Gerardo Pisarello, Observatori- DESC, everything

you need to know

.
Situations:
• Ada Colau,

bubbles with a future

.
• La Barceloneta

surfs.


• Dinero Gratis: "Miedo",

mediometraje

. Short feature film. Wellbeing that's scary.

Day 3 "Winning strategies"

Prelude: Nico and la casa invisible, and other incredible stories.
Products:

• Valery Alzaga, you can't go wrong with this.
• Davide Barillari, CUB, there are strikes on Second Life.
• Merijn Oudenampsen y Ghalia Elsrakbi, radical populism.

• Consume hasta morir.
• Marinaleda, other worlds.
• David Fernández, Coop 57

Day 4 "Subverting multinationals"

Prelude: Raúl Sánchez, UN, you have never tried

anything like this.

• Interoceanic revelation via Skype with the 

YesMen.


• Antiadvertising Agency,

your

advertising agency.
• Billboardliberation Front, BLF, a new paradigm in street

marketing

.

•Übermorgen, personal bank statement generator you can take to a bank to get a loan, a house, or to lease a car or whatever you want.
• Zoe, Serpika Naro, the (in)satisfaction of the sought-after artist.

• Telekommunisten

, a telecommunications multinational in the form of class struggle.
• eXgae, with an "X" as in

ex-boyfriend

.